Examples of Mosaic Commissions
Mosaic commissions are available in a huge range of styles. Mosaics are a very methodical, often complex process. Level of detail and design time is also factored in the quote. Here are some ideas.
Child of the Earth is a portrait made with stained glass 30 x 30 cm. This is an interior piece with complex lighting from many angles and mixed shades of stained glass. It has an impressionist feel with the strokes of rich jewel-like colours.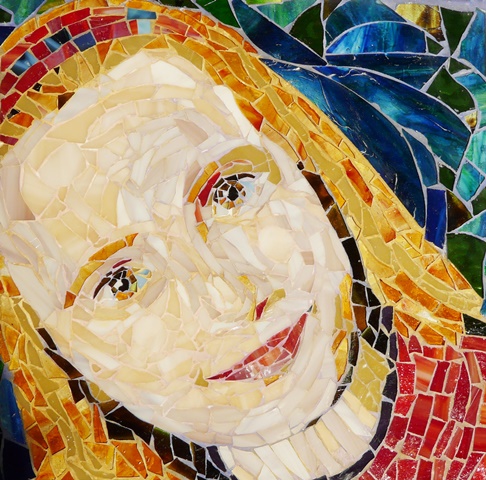 Bernie the dog is created using stained glass. The eyes feel very angelic and this is part of his character. The owner thinks he looks better in the mosaic than in real life.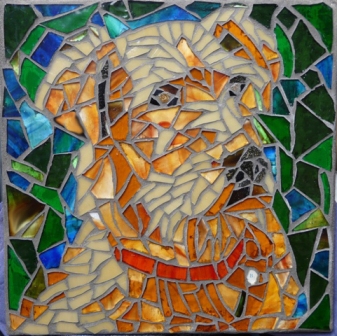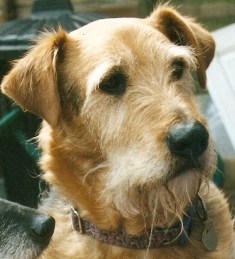 Rudy the Cat was created with ceramic as well as stained glass and the owner is very fond of this portrait now her cat has passed.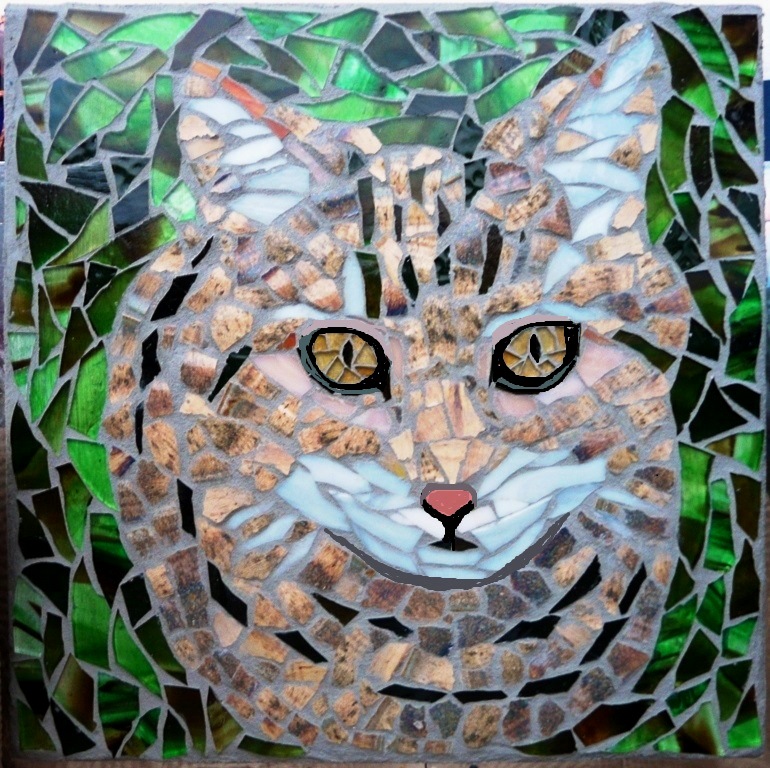 An example of an antique fireguard tapestry that I refurbished and made into a stained glass mosaic. The owner is an avid cat lover and only shows it off for special occasions. She requested this fun, innocent, stylised piece that almost feels like art from the 1970s.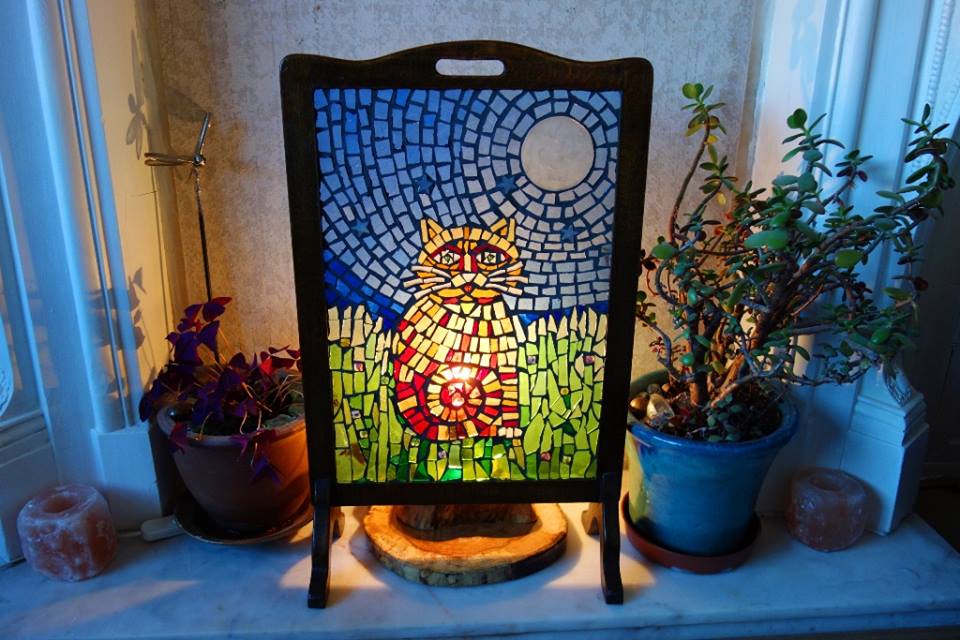 Olive is a guardian, a bringer of wholeness from the water realms. Life is full of deep water and adventure, yet we depend on the sun for warmth, the earth for solidity, and the air for raising our spirits. She has the power to take us out of our depths using the heart , a device for renewal. Mixed media, enamel, mirror and stained glass. approx 30 x 70 cm exterior grade.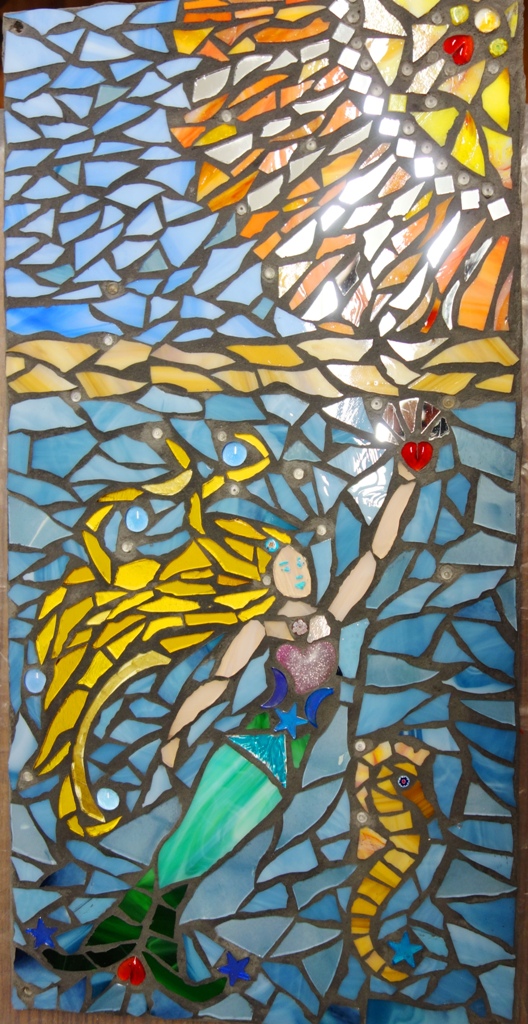 Iced glass art has a fresh aquatic feel and can created in vibrant or muted tones. Imagery and shapes can be incorporated into this type of art, with the feel of a painting. This is an interior example with light frosting, but it is also available as exterior, and rich frosting.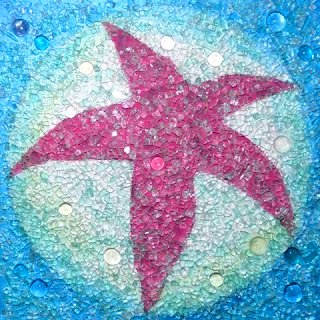 This is a housing group welcome sign which included ideas from the children and adults in the community using simple vitreous glass mosaic tiles. There was a lot of requests here! A fox, daffodils, bluebells, a kingfisher, and a tree of life. It is hard wearing and frost proof.